Monitor and Control

Being able to monitor student activity is the cornerstone of good classroom management software. Not only does it ensure students stay on task, but it is also a key foundation for an effective e-safety implementation. NetSupport School ensures a teacher can easily monitor student screens, the applications they are using, the websites they are visiting, what they are typing and who they are collaborating with.
Kiew student screens in real time (Monitor mode)
Monitor the entire class in a single view with adjustable thumbnail sizes.

Overlay additional information, including active application or active website.

Zoom in on a selected student for an optimised high-definition thumbnail.

Remotely control the student's screen to instruct or remedy activity. NetSupport Remote Control is a feature-rich component in its own right.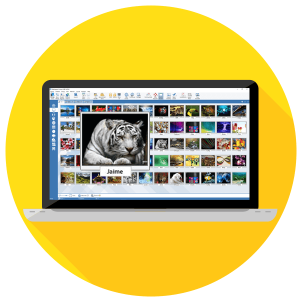 Applicationand internet monitoring 
Monitor all students' application and internet use.

View both foreground and background applications and websites.

Remotely launch or close applications or web pages on all selected PCs in a single action.

Record a full history of application and internet use for each student.

Allow only approved applications or websites to be used or simply prevent restricted ones from being opened.

Force SafeSearch on for supported search engines, preventing inappropriate content being returned within search results.
Keyboard monitoring
Keyboard monitoring is an important building block in detecting e-safety issues and can be used to identify inappropriate behaviour.
Designed to be used in conjunction with application control, this component provides teachers with a concurrent insight into student activity and topic understanding. During a lesson, while all students are working using any approved application, the teacher can monitor the entire class and see quickly and easily their typed content and activity levels.
NetSupport School also provides "target" keywords for tracking of student understanding, as well as a full history of keyboard use by student and application.
NB: Keyboard monitoring does not record data entered into password fields.
Real-time audio monitoring
Ideally suited for the modern foreign languages classroom. Simultaneously view all student screens and see in an instant which computers have live audio activity. Select one of the displayed student thumbnails to listen to the audio being played on that PC. Listen to a student's microphone feed and correct pronunciation, chat or simply engage with each student individually without disrupting the lesson.