Using NetSupport School in a remote desktop (RDP) environment
Did you know… if your school has a virtual (RDP) environment, you could provide a sense of continuity for your students by leading teaching and learning with NetSupport School while they're working at home.
Many IT teams have already ensured their schools have a virtual environment for remote administration of their technology. The good news for teachers and students is that NetSupport School can also be run in this environment and used just as it would be in lessons.
Teaching and learning can continue as normal, with teachers interacting with students as if they were all sitting together in a classroom. For example, the teacher can monitor pupils' progress and ensure they stay on task, as well as share their own screen, apply approved/restricted application and website lists to maintain focus and prevent access to inappropriate content, plus engage students with Q&A mode, surveys, student feedback mode – and much more.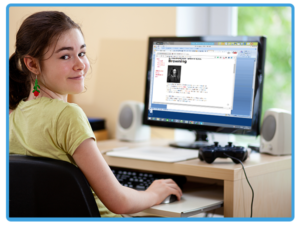 View previous Feature Focuses